Aqualease have brought a new project to classrooms up and down the country. An innovative and exciting way to get up close and personal with some amazing underwater species, all in the comfort and safety of an educational setting. Proud to introduce the Coral Reef Aquarium, Aqualease deliver an interactive live marine system to schools for rental during term time, covering a plethora of key areas across the national curriculum to help enhance the educational benefits that aquariums can bring to children of all ages.
Aquariums are a fantastic way to strike that perfect balance between fun, innovation and education. Aquarium-keeping has not only proven to have effective benefits on a child's concentration levels but also aids to relax and create a calming environment to work in. But these are all positive elements that fish tanks bring to a classroom as a background feature. What Aqualease aim to achieve with the Live Coral Reef project is to bring the beauty and charm of an aquarium to the forefront of education. Children can learn about ecosystems and biomes along with the interrelationship between organisms and their environment via the study of coral reefs.
Another objective of the Coral Reef Project by Aqualease is to educate from a conservation point of view. Coral reefs are important in preserving and protecting the land from harsh weather. They do this by absorbing the impact of strong powerful waves and aggressive storms. Provided are a stunning range of coral reefs species including the like of; Gobies – interesting yet easy to care for, with a unique behavior that is wonderful to observe and study. Clownfish – the popular Nemo fish with vibrant orange white and black markings. They live in a host of anemones found in coral reefs of warm waters. Shrimps – a common addition to reef aquariums, catching the eye of the aquarist with their beautiful body shape and colouration. Corals – of course, no reef system would be complete without a selection of vivid corals. Fascinating and captivating, their tentacles once moving under the water current, are particularly magnetizing. Add to this, their unusually abstract shapes – and corals perfectly compliment the energetic colour pallets of their accompanying fish. Sea Urchins – With an incredible water vascular system their spherical shape is something quite stunning, Children will enjoy watching their tentacles dancing along to the water movement. Many of our previous customers believe that Aqualease's coral reef project prompts lots of discussion between classmates. The accompanying activities and paperwork support each individual's learning by implementing creative writing, research, numeracy, arts, crafts and science. The rental project for classrooms is also a comprehensive resource to use for educating children in the environmental effects on reef systems. Encouraging children to suggest ways to "think globally" and "act globally" – climate change and its effect on coral reefs can simultaneously be addressed.
Installed by our highly skilled technicians, a professional service is second to none and delivered complete with all equipment needed, a full selection of coral reef inhabitants, a thorough health and safety risk assessment prior to the installation and a hassle-free removal that is convenient with teachers' and the school's schedule. The aquarium hire is a "no hidden fees" contract and is a hands-on teaching tool which demonstrates the symbiotic relationships between two or more species, together with in-depth training of the feeding and cleaning out of the tank which can be shared among teams.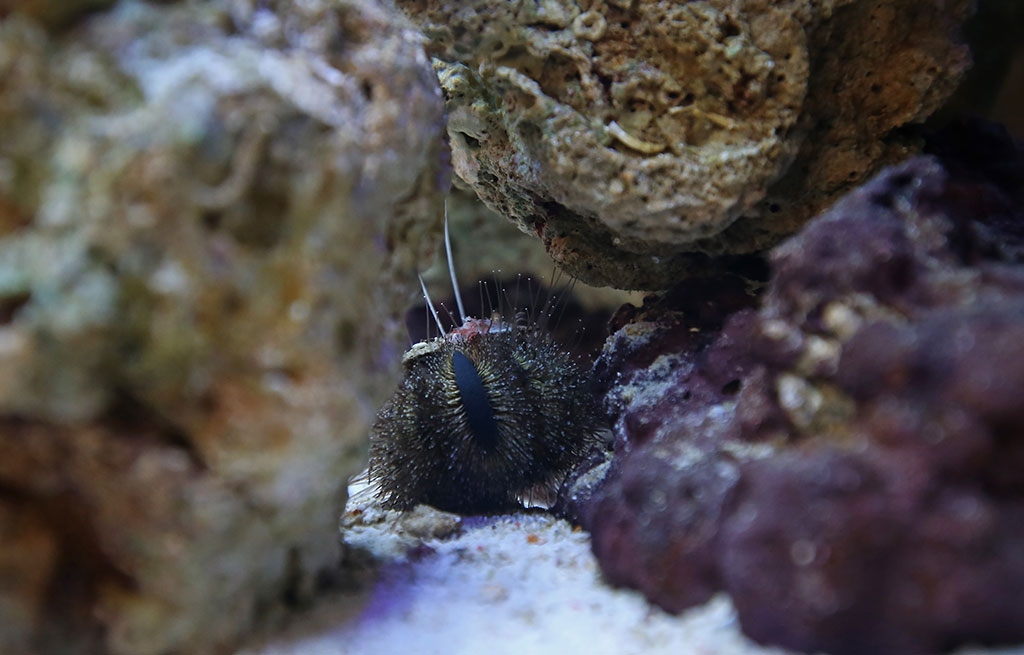 Having an aquarium project run in unison with those subjects anchored within the national curriculum, allows children to improve and excel in their team building skills but also provides them with an opportunity to grow on an individual basis. Whilst numeracy practice is exercised via tasks such as estimating and measuring volumes and weights, science and literacy are also met with creative writing exercises, fish anatomy and thorough research into the life cycle and habitat of each of the species within the aquarium. And whilst the children aren't learning about the aquarium, they can enjoy its beautiful calming effects as a backdrop to their classroom.
Aqualease's Coral Reef project for rental is also an ideal addition to use in school entrances, foyers and libraries where the relaxing effects of fish tanks within children's settings have been proven to be effective in reducing stress and encouraging creative thinking and concentration levels. With over 400 Primary Schools in the North West OF England our portfolio is constantly evolving and growing to better suit the needs of our client base. For more information on our marine system hire, please visit the following link and speak to an experienced member of staff who can guide you through our bespoke service from start to finish.