Aquarium Rental
Our spectacular collection of aquariums – steeped in elegance and sourced from a selection of the finest materials, have been gracing the waiting rooms of the NHS and the classrooms of many schools around the country since the birth of our prestigious business. Having developed an impressive portfolio of reputable companies since we evolved in 2003, we continue to develop our name as one of the largest aquarium rental companies found within the UK to date. Our hand-picked selection of affordable marine aquariums and tropical aquariums available to hire, speak for themselves when it comes to striking the perfect balance between dependability and functionality.
As bona fide experts in marine and reef aquariums, we at Aqualease, have dedicated over twelve years towards refining our knowledge and know-how to better suit our customer's needs, and we recognise that our consumers are looking for much more than just a spectacular focal point for a room. Aquarium rentals need to be hassle-free, fully serviced and bring limitless enjoyment to those who matter the most – and that's' why our company ethos continues to strive to not only be the best, but remain the best within the industry!
Aqualease makes aquarium hiring fun, practical and effortless. Our DBS qualified technicians deliver a professional full installation, combined with support and advice on-hand to ensure that they leave you fully confident with your new aquarium and 100% satisfied with our service to you. Selected from our huge range of acclaimed manufacturers in reef, marine and tropical aquariums, our tanks for hire include the likes of (Rio, Trigon and Vision models from the Juwel collections, as well as Red Sea aquariums, Cabinet Aquariums and  Column aquariums – brands that endeavor to offer ideals when it comes to style and practicality whilst remaining synonymous with ultimate reliability.  We are also particularly proud of our specialised custom built aquariums service, which sees us supplying aquariums that meet the specific requirements of our customer's needs, whilst our talented designers work with optimum precision to ensure that each model is measured to perfection. Our bespoke aquariums are built and designed by hand before being fully installed into your setting, bringing bright and colourful features to your environment with utmost professionalism. Perfect for waiting rooms, doctor's surgeries and classrooms or foyers, our aquarium hire service which covers the North West region, including Liverpool, Manchester, Leeds, Lancaster, Blackpool and Stoke, comes complete with a full service at regular monthly intervals, as well as a full supply of fish, sufficient fish food and any additional equipment you may require in order to operate your aquarium.
The Aqualease Rock Pool experience – Aqua Explorer – is an innovative service which has been cleverly and carefully developed by the company's highly experienced marine rangers and our credible staff, to link in with many aspects of the national curriculum. It delivers information, activities and a remarkable hands-on experience right to the classroom desk. Pupils are able to get up close and personal with rock pool species such as Mussels, Crabs, Blennies and Starfish. This experience is simply perfect for schools and all educational projects, and is also available for care home and workplace bookings too, making it ideal touch pool therapy.
Over the years we have supplied breathtaking aquariums to companies such as Cottrils, Land Rover and Jo & Cass Hair Salon, with tanks accommodating up to 5000 litres and stretching lengths of up to 4.5 metres. All of our pristine designs can incorporate individual colour and theming specifications, together with innovative ways to disguise pipework and fittings, by providing discreet underground or overhead storage solutions for the modern office, canteen and conference room. Nourishing our highly esteemed reputation for cutting-edge designs and a supreme selection of aquarium equipment, our stunning tanks and cabinet packages invent a connective bond between beauty and sophistication without the worry of factors such as water chemistry, suitability or compatibility of aquarium equipment. Our designs vary in style from modest slimline profiles that use very little floor space, yet culminate a huge presence – to our more traditional styles that compliment both contemporary and conventional interiors equally.
Offering the finest aquariums for hire in the North West has become an area that we have focused closely on over the last few years. And having refined our level of expertise in supplying aquariums to an ever-growing spectrum of business environments, has enabled us to effectively branch out across the UK. If you are looking for aquarium hire for canteens, aquarium hire for receptions or aquarium hire for waiting rooms, contact Aqualease today where our team of professional advisors will be more than happy to guide you towards creating your very own unique, eye-catching feature for your work area.
If you are interested in buying aquariums and aquarium supplies then please check out our sister site – Complete Aquatics – where a huge range of these products can be purchased.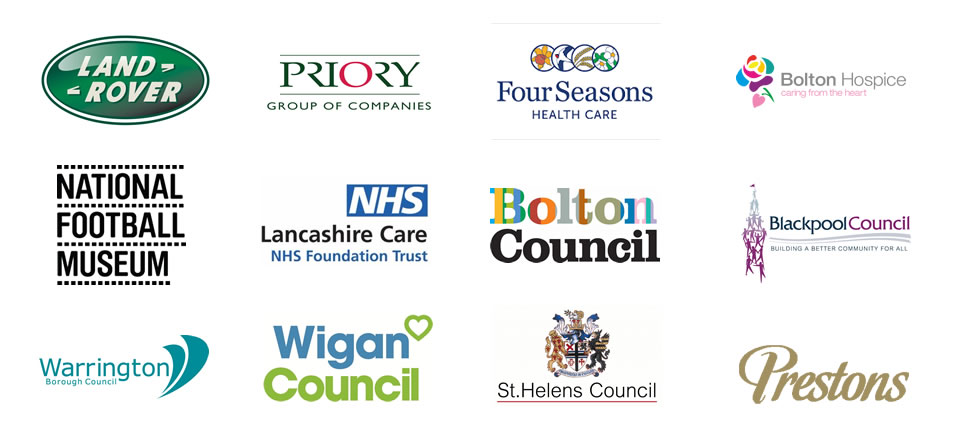 admin
If you are a parent who had children in the early 2000's or are a person with keen interest in the ecology, zoology, and/or oceanography, chances are you have heard of Steve Backshall. A [...]
Jump 2 IT Media Ltd.
You remember school, don't you? A place that promised fun while learning. A place where the key building blocks of stable and healthy development in the early years were stacked and mortared in place. A [...]
Jump 2 IT Media Ltd.
Productivity, creativity, and employee well-being are top priorities for any business. While many companies invest in ergonomic furniture, natural lighting, and open spaces, there's one often overlooked addition that can make a world of difference: [...]
We purchased an Octagon Coldwater Column fish tank and contents from Aqualease recently and have been extremely satisfied with the set-up and maintenance contract and the professional service we've been shown. Many of the children's parents have commented on what a difference to the room it makes and the children have enjoyed many times watching the fish. They have also found it very therapeutic and love feeding the fish. I wouldn't hesitate to recommend Aqualease to anybody wishing to purchase any aquarium.
"Great Service and outstanding value for money – We love our fish!!"
All our staff, pupils and parents really love our aquarium It has transformed our reception area and has had a tremendously calming effect on our children. Thanks a lot
Aqualase offer a high qualiy service. The aquarium is situated in reception and many visitiors comment upon it. The company offers a hassle free service without needing prompts or reminders
Your maintenance technician has been great, he is mindful of the presence of people using our centre and has helped us with advise and products in relation to our own small aquarium. Service users, visitors, school staff and children love the aquarium, it is a valued asset. We are very pleased with all aspects of or dealings with Aqualease
Just a note to say how thrilled we are with the recent installation of our aquarium. This is proving to be a focal point for everyone in the office, and is already providing much enjoyment.
I would also like to thank you for the very professional service and excellent installation service you have provided.
Here at South Liverpool Housing we have Aqualease aquariums in our main office area, our customer reception and our Chief Executive's office. These are all beautiful, they always draw comment from visitors, and the tank in our reception has been a huge success with local children! We have found the company extremely easy to deal with, they designed the aquariums to meet our needs and the maintenance and aftercare has been exemplary. A fantastic solution to what would be, without the service, an impossible facility to maintain ourselves
When we decided upon a marine aquarium as the centrepiece of our new showroom, we researched the market and selected Aqualease, we chose wisely.
From quotation to installation and on-going maintenance the service has been professional and importantly on time. I would have no hesitation in recommending Aqualease to any interested party
All saints had considered an aquarium for the Reception area for a long time. We have now had one since June '09 and have ha many positive comments from old an young alike
The technician is very friendly and helpful, nothing is any trouble to him. Good all round service
Originally we decided on having an aquarium for the children. We thought it would help the children to calm down if they feel angry and to help them to relax a little. We also felt it would help some of our children who have Special Educational Needs and would be a general point of interest for them. Since having the aquarium we've found that not only does it meet our original needs (in particular those for our children with Special Eductional Needs), it has also helped the staff, as a kind of 'stress relief' system!! Thanks!
A Very professional ad courteous maintenance servce provider who i would recommend without question
Aqualease are proud members of the Ornamental Aquatics Trade Association.
This association is the voice of the ornamental aquatic industry in the United Kingdom. Meaning that we need to have very high standards providing the very best fish with our rental aquariums.